already have an account? Log in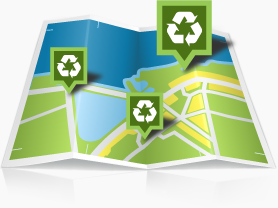 "Throughout the years, the State of Georgia has grown to absolutely depend on Earth911 to manage information on local recycling programs. In this 'get-it-now' information age our services and programs would be lost without Earth911."
— Kim Portmess, Program Coordinator for Keep Georgia Beautiful

Increase Participation
People in your area are asking us for information on your recycling program. Let us know what to tell them.

Your Program - Your Words
We want to list your program your way. Create an account and keep your program current and accurate.

Trained Service Staff
We have trained recycling program service staff here to help you any way we can.

An Industry Leader
We've been doing this for over 20 years and we're really good at it. Ask around in your recycling community.